No. 6 – Be Well Organised
In the last post we talked about the need to be consistent and to not change information and arrangements in an over-reactive way. I have to admit that sometimes when I run programmes I do this to my volunteers. I let them know what"s going to happen, and then I change it. I don"t do this a lot, but usually when I do it"s for a very simple reason… because I failed to organise myself properly and missed something important.
Let"s be honest, we"re all disorganised and a bit last-minute from time to time. It"s human. And when it"s just us, we can usually get away with it. When we"re responsible for other people though, it"s unfair. If other people are relying on us being prepared then we have to make sure it happens because they need the confidence of knowing that they"re part of something that"s being run in the right way. Read more
No. 5 – Stick To What You Brief
Following on from the last post about briefing people properly is the need to be consistent and to stick to what you brief. I worked for a leader once who would give you a task and then change it numerous times before it was complete. Eventually, those of us who worked for her got into the habit of turning our phones off when we were out-and-about doing something, because we just knew that she would phone us with new instructions. Sometimes more than once!
Occasionally upheaval is unavoidable. Sometimes a group is forced to change because of situations beyond its control (Lourdes, anyone?) but a lot of the time when things change it"s because the co-ordinator is either too reactive or poorly prepared. Read more
No. 4 – Brief them properly
Whenever I go into something new I like to know exactly what"s going on. I get as much information as I can so that I can anticipate problems and be as useful as possible, and so I find things out: What"s the aim of this? Who are the key players? What exactly is my role? What do I need to know to do my job? What problems am I likely to encounter? What have those who have done this before learned from their experiences? Who do I go to if I need such-and-such? What do I do if such-and-such happens/ goes wrong/ doesn"t turn up etc? Read more
It"s easy for us battle-hardened old timers to forget how difficult it was when we first started out. I remember well the first time that I took a small group by myself. It was scary. These days, I could do it in a heartbeat, but back then it was something I really feared. Luckily though, it worked out well. Mostly because I had been properly trained.
When you"re dealing with a new volunteer, remember how you felt when you started out. Don"t just say hello and throw them straight in when they turn up for the first youth group evening or whatever.
No. 2 – Don"t overload them
One thing I loved about my recent trip to Lourdes was being able to focus almost entirely on one pilgrim for a whole day. It was a fantastic exercise in presence and incarnation – in other words, in ministering – and it showed me what I should be able to do on youth work projects I work. More importantly, it showed me what I should make sure my team members are able to do on projects I run.
It made me realise that on most projects I work I am furiously overloaded. It"s rare that I"m not leading these days, but when I"m working under other co-ordinators I usually have a small group plus at least a few general responsibilities. It wasn"t until this Lourdes experience that I realised just how badly overloaded I had been in the past and just how much I had been overloading others. Read more
I"ve been wanting to write something for a while about how to look after your volunteers in youth ministry. It"s a subject close to my heart, because I know how essential it is to making good youth ministry happen and also because I"ve seen up close how much pain can be caused when volunteers aren"t looked after properly. I"ve put together a series of thoughts, which will appear every day or so for the next few weeks. They"re not in any particular order, and I"ll post them all together in one article at the end.
No. 1 – Show them you appreciate them
The first thing you need to know is this: volunteers are simply amazing people. You need to know it, you need to hold on to it, and you need to let it show in every action and decision that has anything to do with them whatsoever. Read more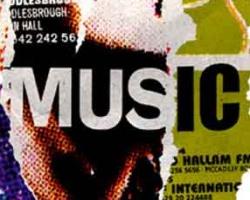 YouthWorker.com has a great article about the role of music in our work. Here"s a slice…
Can you categorize the defining moments in your life? Music undoubtedly provides the backdrop for many significant life landmarks: personally, I can link almost every major milestone in my relatively short life to a song, chorus or album. I first fell in love with music during second grade by way of an Amy Grant's Heart in Motion cassette tape—I played it until the tape came off the spool. My first night at junior-high youth group was spent playing musical chairs to Newsboys' "Not Ashamed" and those few, brief stops-and-starts of the song inspired me to share my faith with someone at school the next week. The list goes on and on.
Today is a rather special day for CatholicYouthWork.com. Yes, that"s right, today is our 5th birthday. On March 20th 2007 (a date which we would like to think will forever be remembered in the history of Catholic Youth Ministry) a youth worker with frankly far too much time on his hands sat in his office in Cumbria and though "Hmm… I wonder if anyone has registered the domain www.catholicyouthwork.com?"They had not. So, like a coiled spring, he, err… sprang into action, registered a domain, got some free forum software and proceeded to Read more
The last new topic to be posted on the old CatholicYouthWork.com before we launched this site was a report on the death of Bishop Ambrose Griffiths OSB. Since he was the Bishop for Youth when CYW.com started out in 2007, I really can't think of a more fitting item to be that site's swansong.
He was a much-loved and highly respected man, who did an absolutely massive amount for Youth ministry and for young people, both in Hexham & Newcastle Diocese and beyond. The following Short bio comes from CYMFed:
Born on 4 December 1928 in Twickenham, Greater London, he  was educated at Ampleforth College and at Balliol College, Oxford. He joined the monastic Community at Ampleforth in 1950, receiving the religious name of Ambrose, and was ordained to the priesthood on 21 July 1957. In April 1976 he was elected its fifth Abbot. At the end of his eight-year abbacy, Ambrose went to work as parish priest of St Mary, Leyland, where he stayed for eight years before being appointed Bishop of Hexham & Newcastle in 1992. For a number of years he was the "bishop for youth", proving to be a great advocate and friend to many engaged in youth ministry with his youthful exuberance and elder wisdom. He retired as diocesan bishop in May 2005 and returned to the parish of St Mary, Leyland, where he became Assistant Priest.
In January 2011 Bishop Ambrose was diagnosed with Acute Myeloid Leukaemia and died on 14 June 2011. May he rest in peace.